Andrew Zimmern is an American television personality, chef, food writer and teacher. He is the co-creator, host, and consulting producer of the Travel Channel series The Zimmern List, where he features two of Junya Watanabe's creations: Rakiraki Ramen + Pokiritto.
Watch the Andrew Zimmern San Diego Episode HERE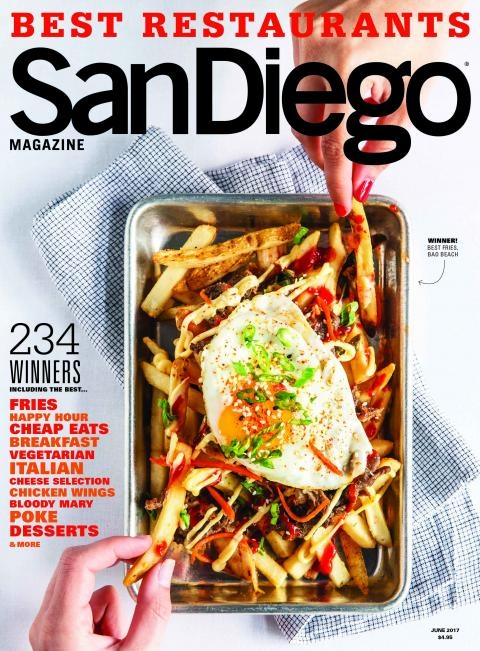 Winner Best Ramen and Best Asian Fusion
Rakiraki Ramen & Tsukemen was chosen as one of the 10 Hottest Restaurants in San Diego by Zagat for the second consecutive year. Check it our to see why we're HOT!
After announcing expansion plans and searching all year for another location, Rakiraki Ramen & Tsukemen has selected a new spot for their second San Diego restaurant.The popular ramen house, whose first eatery opened in Kearny Mesa in October 2012, will be one of the anchor tenants in the new mixed-use Olea Apartments building at the north end of Little Italy, just steps from Juniper & Ivy and Ballast Point Tasting Room & Kitchen.
"Chef Junya Watanabe's chicken karaage…it's ultra-tender and savory, but has a soft and satisfying crunch."
By Pam Kragen | February 10, 2016
"…it's the chicken karaage that we always crave. Here, boneless chicken is marinated, dredged in flour with a bit of curry powder and deep-fried."
-By Darlene Horn | June 30, 2014
Read the Article HERE